"
TODAY IN SAN FRANCISCO AT 2:00 PM, city supervisors will vote to ban public nudity in the city - We have to oppose this measure, today!
Please take two minutes to read the statement below.
Then, if you agree, cut and paste, fill in your name and address, and then send to the emails provided. The email goes to all city supervisors, who each have a vote.
- or better yet, call your specific supervisor (I've provided a link to a page which has each supervisor's info below, beneath the item in its original language below) - or do both!
Dear supervisors -
As a resident of San Francisco, I must voice my opposition to a nudity ban in the city. However pleasant or unpleasant I may find public nudity, I understand it as part of San Francisco's progressive attitude toward self-expression and freedom. Freedoms for women as well as gay, lesbian, and transgendered people are deeply tied to the freedom to do what one chooses with one's body. A ban on public nudity would do more than simply demand residents of San Francisco wear clothing; it would roll back hard-earned efforts to secure personal freedoms for all of us by instilling and enforcing conservative control and perspectives toward our bodies, sexuality, gender, and the right to expression. Please vote to keep nudity legal in San Francisco.
Sincerely,
NAME
ADDRESS
Send to:
Scott.Wiener@sfgov.org, Sean.Elsbernd@sfgov.org, Carmen.Chu@sfgov.org, David.Chiu@sfgov.org, John.Avalos@sfgov.org, David.Campos@sfgov.org, Malia.Cohen@sfgov.org, Mark.Farrell@sfgov.org, Jane.Kim@sfgov.org, Eric.L.Mar@sfgov.org,
Christina.Olague@sfgov.org
The Item as it's listed on the agenda:
Sponsor: Wiener
Ordinance amending the San Francisco Police Code by adding Section 154 to prohibit
nudity on public streets, sidewalks, street medians, parklets, and plazas, and on public
transit vehicles, stations, platforms, and stops, except as part of permitted parades, fairs,
and festivals.
Here's a link to all the SF supervisors: http://www.sfbos.org/index.aspx?page=1616
—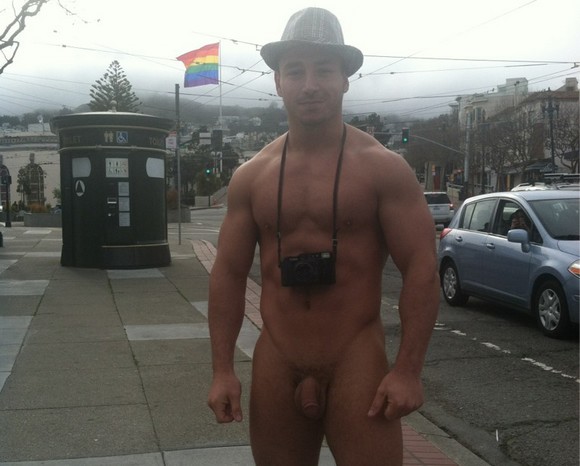 Or you can kiss Marc Dylan's naked ass goodbye!